Bubos Acoustic Panel Features
High Density Material

UL Gold Greenguard

Fire prevent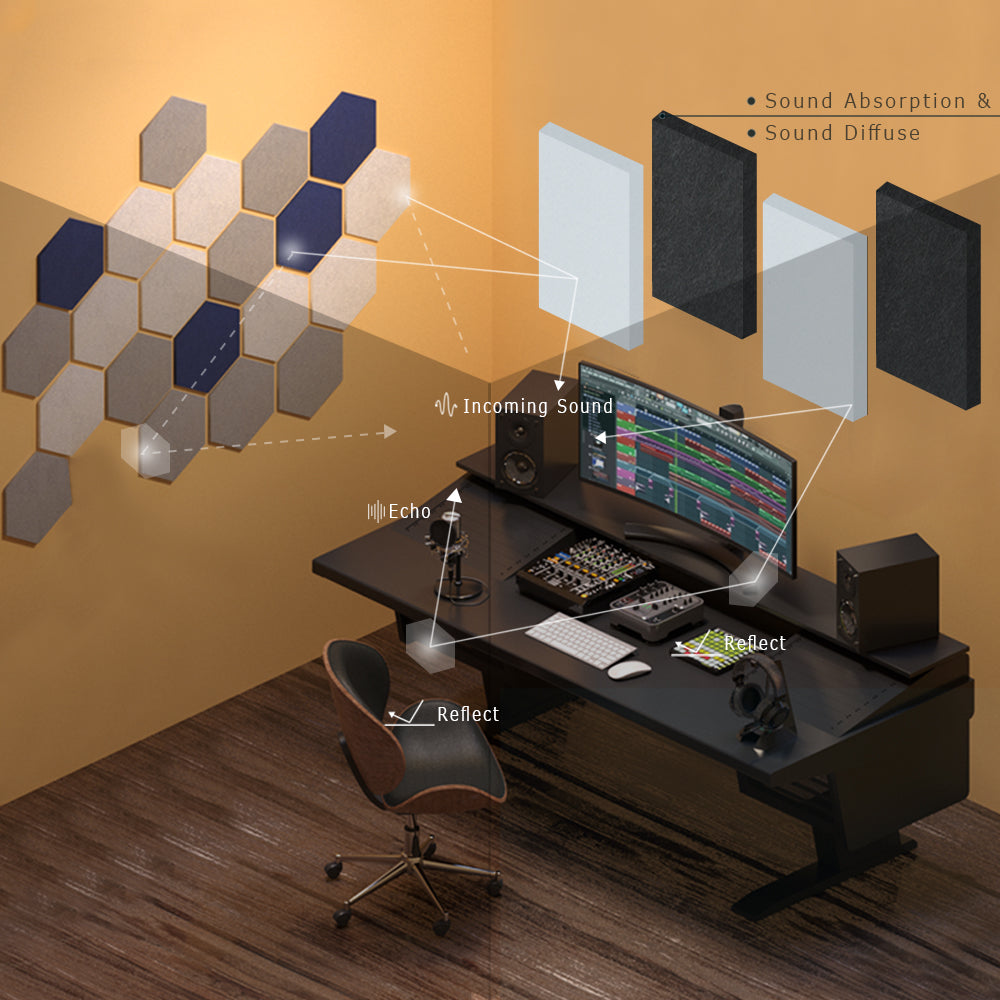 Home Office
More and more people need a quiet home office, but various noises and echoes of the room make you miserable, Get some great acoustic panels here for your works and meetings.
Sound Absorption & Diffuse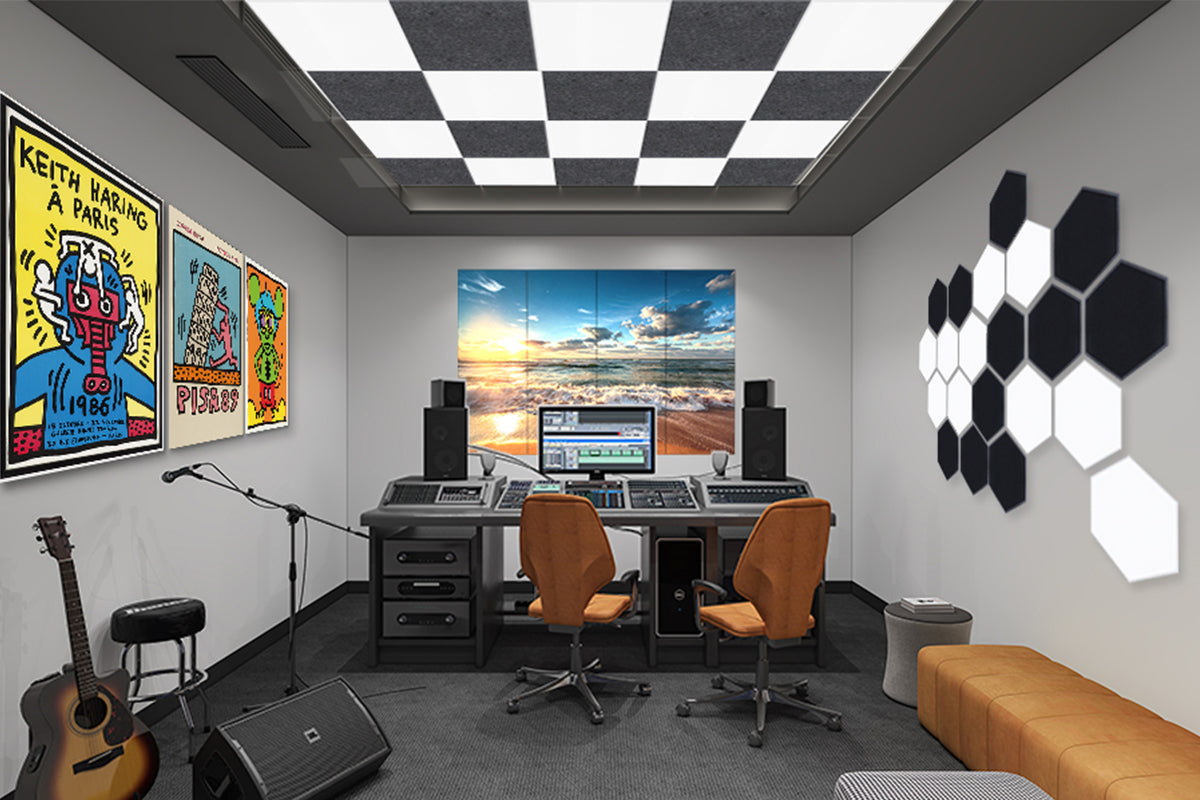 Professional Use
Are you worried about which acoustic panels should be installed in your room? And what should be chosen for walls and ceilings? Check out our demos or contact our experts.
Choose Yours
Let customers speak for us
Bubos Brand Story
As musicians and recording engineers, we were frustrated with the acoustic panels available when we built our first recording studio back in 2000, so we decided to design products that would live up to our own high standards!
Our team researched for years, developed for multiple days and nights, and then created the Best Acoustic Sound Panels with a variety of sophisticated designs, arts, structures, hexagonal acoustic shapes, and colors. We want the whole world to experience SOUND in its entirety. As our clients say "even my $25 bluetooth speaker sounds better after applying sound proof panels from Bubos."
Our team devised QA standards for the social pain point of the Audition Care Plan. The whole 360 formula targets comfortable and quiet surroundings for that elite and unique feel! Connect with Bubos for a connection to the real You.